Metal Buildings in Moses Lake, WA
Rock Steel Structures Inc. is a locally-owned and –operated commercial contractor serving Moses Lake, WA and all of Central and Eastern Washington State. We take pride in providing new commercial construction, maintenance and service work for a wide variety of clients. We're your expert resource for steel barns and pole buildings!
High-Quality Commercial Contracting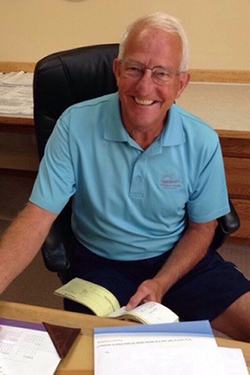 Choosing the right general contractor in Moses Lake, Grant County, Douglas County, Lincoln County, or Chelan County, WA starts by making a choice for quality, commitment and experience. At Rock Steel Structures Inc., we offer these promises to each and every one of our customers, along with decades of tenure and a strong portfolio of completed projects. We're your foremost expert on virtually any commercial metal buildings and take pride in having a depth of experience when it comes to specialty and niche projects as well—including those pertaining to barns, metal buildings, and grain bins in Moses Lake, WA. No matter the project, we leverage our unparalleled workmanship and excellence to deliver a finished product that our customers will love.
From small, local businesses, to nationwide service providers with facilities in Washington, Rock Steel Structures Inc. is pleased to offer our services to businesses big and small, with a capacity for work that can be tailored to your needs. We take pride in the work we perform and put a premium on garnering the trust of our customers. With us on the job, you're guaranteed excellence through and through, from design to build and beyond. Get started with us today to see why we're constantly lauded as one of the best commercial general contractors in Moses Lake, WA.
We're a member of the Homebuilders Association.
All of our contractors are properly licensed by the State of Washington.
We serve commercial customers of all types and sizes.
We're a family-owned business that takes pride in serving our local communities!
We've been in business since 1983!
Get a Quote Today!
If you require the foresight of a general contractor or garage builder or are looking for an expert in barns and metal buildings, contact us today for an estimate on products and services.
Areas Served
Proudly Serving Moses Lake, WA and surrounding areas, such as:
Grant County
Douglas County
Lincoln County
Chelan County
Okanogan County
Moses Lake WA
Ephrata WA
Wenatchee WA
East Wenatchee WA
Waterville WA
Chelan WA
Coulee City WA