Steel Barns & More
If you're looking for a long-term viable solution to your next commercial or agricultural development, the answer lies with steel buildings and grain bins in Moses Lake, WA. Steel buildings offer owners a wide range of benefits and can be customized and tailored based on the final application required of them.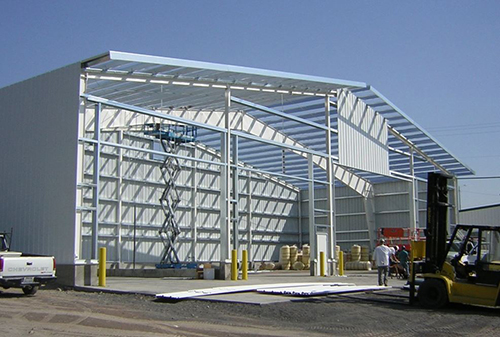 Rock Steel Structures Inc specializes in design and steel building construction for a wide range of applications and customers. We take pride in providing you with a tremendous number of options when it comes to steel buildings (including steel barns) in Moses Lake, WA. Take a look at some of the advantages of steel buildings and how we can help you achieve them:
Rapid construction: Due to the prefab nature of steel building constructions and their components, we can fully erect a building in a short time and to a superior degree of excellence, saving you time, money and effort.
Versatility: Even steel buildings with a specific application can be quickly repurposed if needed, giving you a building that's sure to live up to your ever-changing, always-evolving needs.
Strength: Steel is a superior material that can withstand the abrasive nature of the elements over a long period of time, making it a strong, resilient option for your next building.
Cost-effective: Steel buildings are often more affordable and offer a higher return on investment than other types of structures, making them a sound option that's as beneficial for your budget as it is for you!
Environmental sustainability: Whether for the sake of the environment or for the take rebates and incentives that are frequently offered for sustainable buildings, many people are choosing steel building constructions in Moses Lake, WA for their environmental accolades.
No matter what your application or need for a new commercial development, consult with the experts at Rock Steel Structures Inc regarding steel building construction and steel barns in Moses Lake, Grant County, Douglas County, Lincoln County, and Chelan County, WA. Our barn and garage builders can assist you with the planning and design of your next building, as well as the construction. Contact us today by calling 509-669-1457.