General Contracting Work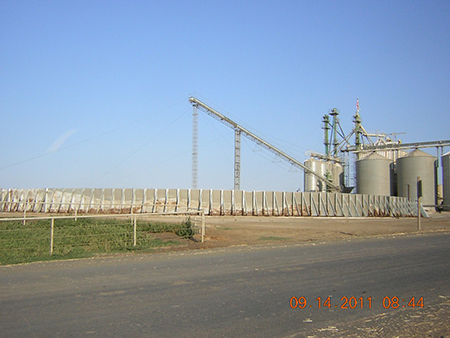 Looking for a commercial general contractor that has the experienced needed to take on your next project in Moses Lake, Grant County, Douglas County, Lincoln County, or Chelan County, WA in its entirety? Look no further than Rock Steel Structures Inc! Founded in 1983, we're your premier commercial general contractor, taking pride in being able to provide a full range of products and services to customers throughout the Central and Eastern areas of Washington State.
Our general contracting services offer comprehensive solutions for both steel building construction and pole building construction projects. With a focus on quality, efficiency, and client satisfaction, our team brings extensive expertise in the design, planning, and execution of steel structures, ensuring durability and strength. Whether it's industrial, commercial, or residential projects, we provide tailored solutions to meet specific needs. For pole building construction, we specialize in crafting robust structures utilizing high-quality materials, incorporating innovative designs, and ensuring cost-effective and timely project completion. Our commitment to excellence and attention to detail guarantee a seamless construction process, meeting the highest industry standards for both steel and pole building projects.
We're not afraid to tackle a general contracting job, no matter the nature, size, scope or depth of the work in front of us. From simple remodels to comprehensive builds, generalized applications to specialized projects, we take pride in making ourselves available to you.
Our approach to general contracting is simple and transparent, to give you peace of mind in dealing with a company that has your best interests at heart. All of the quotes we provide are upfront and honest, our scope of work is encompassing and thorough, and our results are second to none. Moreover, you'll get the peace of mind that comes with decades of hands-on experience, from licensed contractors.
Whether it's fencing and bracing work or commercial agricultural projects, don't look anywhere else for superior results. We're ready to work side by side with you to get your project up and off the ground, keeping it on time and within budget until it's completed to the fullest.
For more information about our capabilities or to speak with a general contractor about the specific demands of your unique project, contact us today at 509-669-1457. We're ready to get to work as soon as you are, and we guarantee your satisfaction with the job before we leave the site.
References
Need proof of our excellent workmanship with grain bins and steel barns? No problem! We've worked with numerous local businesses and are proud to showcase everything we've achieved.
We're on all Fire Districts Small Works rosters in all counties. Rock Steel Structures Inc has also performed work for private companies such as Appleatchee Riders Association, Cascade Auto Center, First Presbyterian Church of Wenatchee, Isaak Brothers, Overhead Door Company and Randys Towing, as well as for public entities including Chelan County Fire District, Grant County Fairgrounds and North Central Washington Fairgrounds.
Rock Steel Structures Inc has performed work for Grant, Douglas, Lincoln, Chelan and Okanogan Counties, Public Utility Districts, County agencies, and various cities in each county, such as Moses Lake, Ephrata, Wenatchee, East Wenatchee, Waterville, Chelan, and locally for the Town of Coulee City and Moses Lake.